An Eco-Lodge in the Heart of Belize
Casa and the Covid Pandemic: Casa to remain closed through November 22
Greetings to guests past and future. It has been our pleasure over the past many years to host visitors from all over the world, and we look forward to the renewed opportunity to share the natural and cultural wonders of the neo-tropics in the future.
However, in these challenging times with the difficulties of long distance travel and the uncertainties presented by Covid -19 the staff and owners of Casa have opted to remain closed for the foreseeable future. The earliest that reservations are being currently accepted is the fourth week of November 2020.
Our reasons for this are many and varied but foremost look to the safety and health of our staff and guests. The Ministry of Tourism and Civil Aviation, the Ministry of Health and the Belize Tourism Board have recently released a very thorough and detailed document providing guidelines and protocols to instruct accommodations like Casa to promote the health and safety of staff and guests. Casa is currently reviewing and preparing to implement these protocols and guidelines.
While we anticipate the acquisition of supplies and materials and the related training can be accomplished in the near term, we also think it prudent and responsible to remain in suspension while this new reality continues to unfold. This provides the time required to observe and adopt the most productive and successful measures and to allow staff to develop behaviors and a rhythm that ensures guest comfort and safety with as little interference to the guest experience as possible.
Travel Safely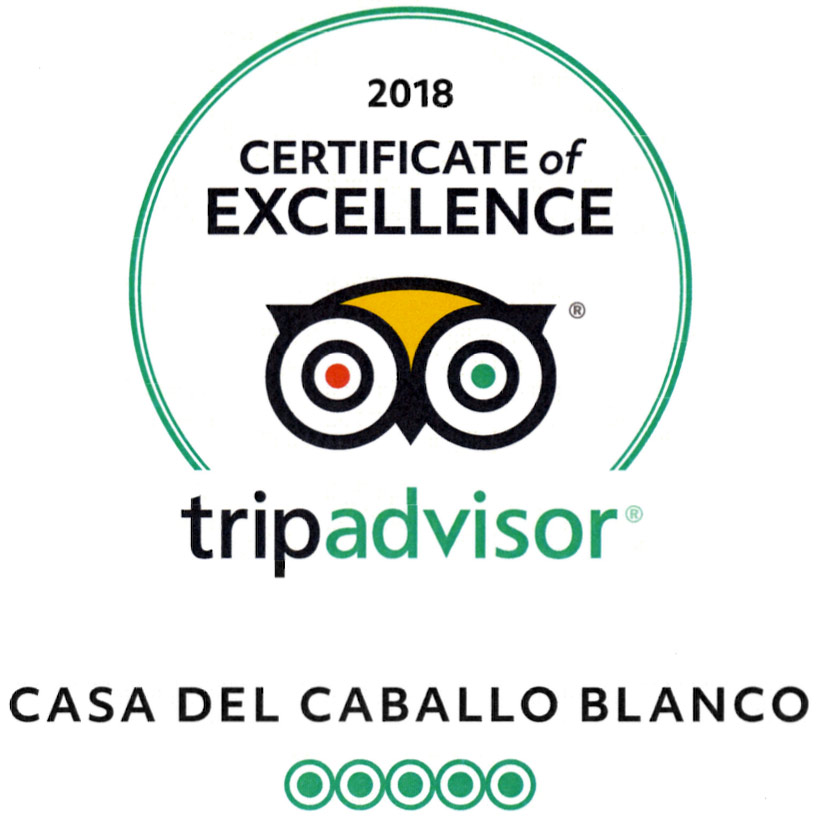 Love Birds and the quiet intimacy of the small, family-operated lodge in faraway remote places? Your dream vacation is calling you to Casa del Caballo Blanco, where you are greeted by the hospitality of Western Belize, and the natural and cultural wonders of the Peten. Enjoy the hacienda like atmosphere and serene setting of our accommodations.
---
La Casa del Caballo Blanco is a family-owned eco-lodge situated on a 23 acre sanctuary in Cayo, Western Belize , Casa is located 1.3 miles west of San Ignacio town, on the hillsides forming the southern side of the Mopan River Valley. Please take a few moments and explore our lodging and accommodations, services, and opportunities for adventure tours in the pages that follow. Casa has been certified by Green Deal of Alianza Verde as a sustainable tourism destination.
La Casa's Lodge and accommodations offer a quiet retreat in an inspiring location with easy access to the natural and cultural wonders of Belize. Prevailing breezes from the valley make this location cooler and less humid than the coastal plain. Following day-long adventure tours birding or visiting Mayan ruins, archaeology sites such as the Survivor series location of Yaxha-Topoxte in nearby Guatemala, or a trip through Xibalba, the underworld of the Mayan culture relax in the La Casa's dining room that specializes in ethnic foods that reflect the Mayan, Mestizo, and Creole heritage of Western Cayo and are the fabric of the Belizean culture.