An Eco-Lodge in the Heart of Belize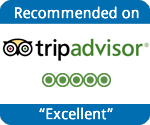 Love Birds and the quiet intimacy of the small, family-operated lodge in faraway remote places? Your dream vaction is calling you to Casa del Caballo Blanco, where you are greeted by the hospitality of Western Belize, and the natural and cultural wonders of the Peten.
La Casa del Caballo Blanco is a family-owned eco-lodge that helps to support a bird rehabilitation/release center (Casa Avian Support Alliance, LLC, NGO, www.casaavian.org). Situated on a 23 acre sanctuary in Cayo, Western Belize , Casa is located 1.3 miles west of San Ignacio town, on the hillsides forming the southern side of the Mopan River Valley . Please take a few moments and explore our lodging and accommodations, services, and opportunities for adventure tours in the pages that follow. Casa has been certified by Green Deal of Alianza Verde as a sustainable tourism destination.

La Casa's Lodge and accommodations offer a quiet retreat in an inspiring location with easy access to the natural and cultural wonders of Belize . Prevailing breezes from the valley make this location cooler and less humid than the coastal plain. Following day-long adventure tours birding or visiting Mayan ruins, archaeology sites such as the Survivor series location of Yaxha-Topoxte in nearby Guatemala, or a trip through Xibalba , the underworld of the Mayan culture relax in the La Casa's dining room that specializes in ethnic foods that reflect the Mayan, Mestizo, and Creole heritage of Western Cayo and are the fabric of the Belizean culture.

La Casa del Caballo Blanco provides the opportunity for visitors to Central America , through the association and support of the Casa Avian Support Alliance, and its relationship to other wildlife conservation efforts, such as Aves Sin Fronteras (Birds Without Borders) to take part in voluntourism activities that contribute to the conservation of bio-diversity in the Americas . Please visit the Casa Avian Support Alliance web site at www.casaavian.org to learn more about the eco-tourism and voluntourism programs and opportunities to promote conservation and sustainability involving avi-fauna and habitat restoration. Proceeds from the lodge support the development and operation of Casa Avian Support Alliance. Find us on the Belize map by clicking on Where's Casa on the navigation bar.